Cyprus is one of the most popular destinations in the Mediterranean, and rightly so, boasting a mesmerizing mix of beaches, culture and superb food. The island of the Goddess Aphrodite, as it's known, does everything it says on the tin. So, whether you're looking for adventures or simply want to pump the brakes and kick back, read on and we'll let you in on some of the most interesting activities in Cyprus.
1. In Ayia Napa
The poster child of Cypriot tourism, Ayia Napa is what Mykonos is to Greece or Ibiza to Spain; a hedonistic adult playground with plenty of sun, fun and debauchery to keep you entertained till you drop. A family spot is not, so keep that in mind if you're towing kids. If, however, you're on the right side of 40 with enough juice left in the tank and are staying in Villa Maya, head to the sleepy fishing village that once was and mingle with the singles. Apart from decadent beaches, clubs and bars, there's even a Ferris wheel and a water park.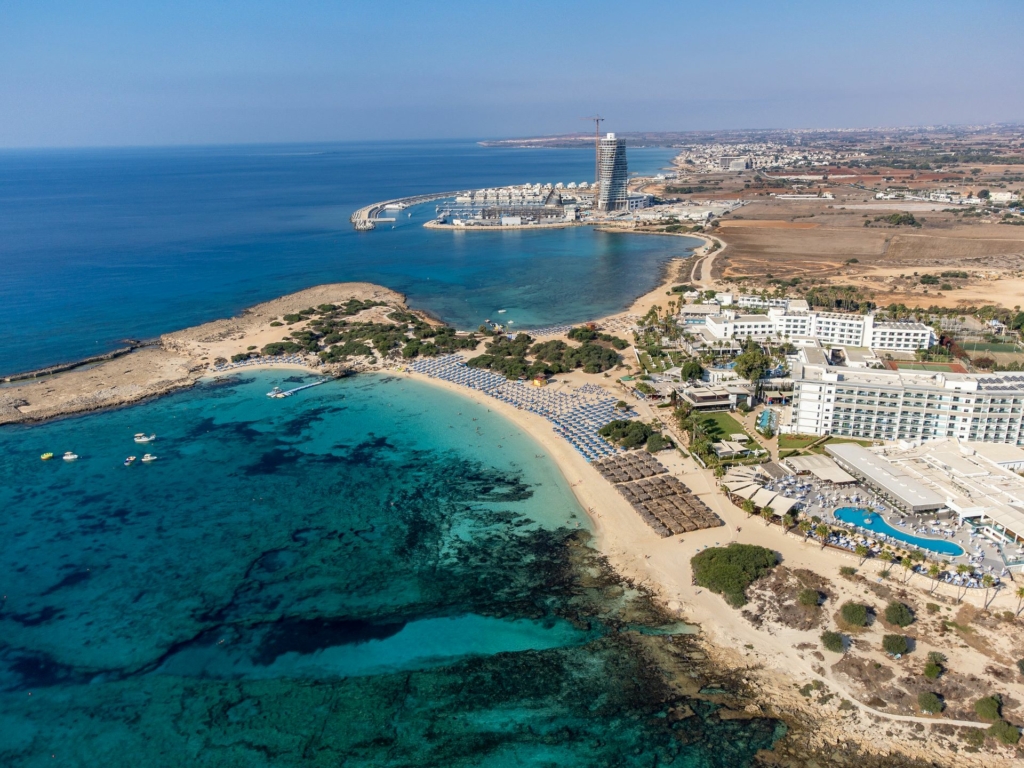 2. Troodos Mountain and Botanical Gardens
One of the most exciting activities in Cyprus for active travellers is tackling the majestic Troodos massif and its geopark, which contains a botanical garden (inside it is carpeted with several endemic species, a lily pond, waterfalls as well as an audiovisual presentation outlining the park's protected status). The Troodos Mountain range is a great way to get the blood flowing, see some of the old villages that are scattered within it as well as sight some of its wildlife too, if you're lucky.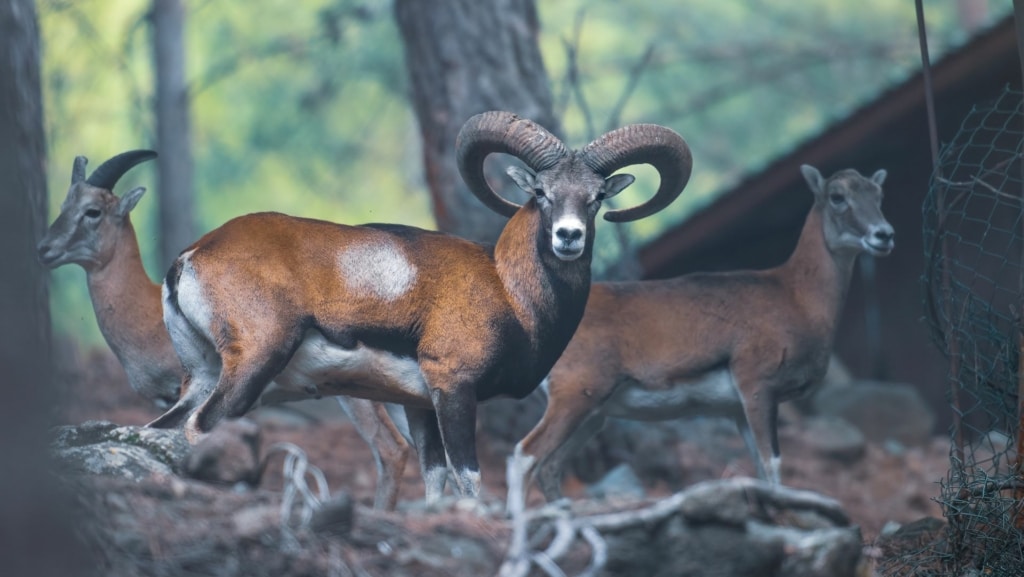 3. Tombs of the Kings
History is never too far from wherever you are in Cyprus. The tombs of the Kings are certainly one of the sights to look out for when visiting, as these 7 palatial underground complexes are spectacular. Located 2km from Paphos and surrounded by an arid desert land that lends itself well to the Egyptian-themed tombs from the Roman and Hellenistic periods, this is one of the most scintillating sights. Although the tombs were not built for royalty, per se, they are nonetheless more than worth your time.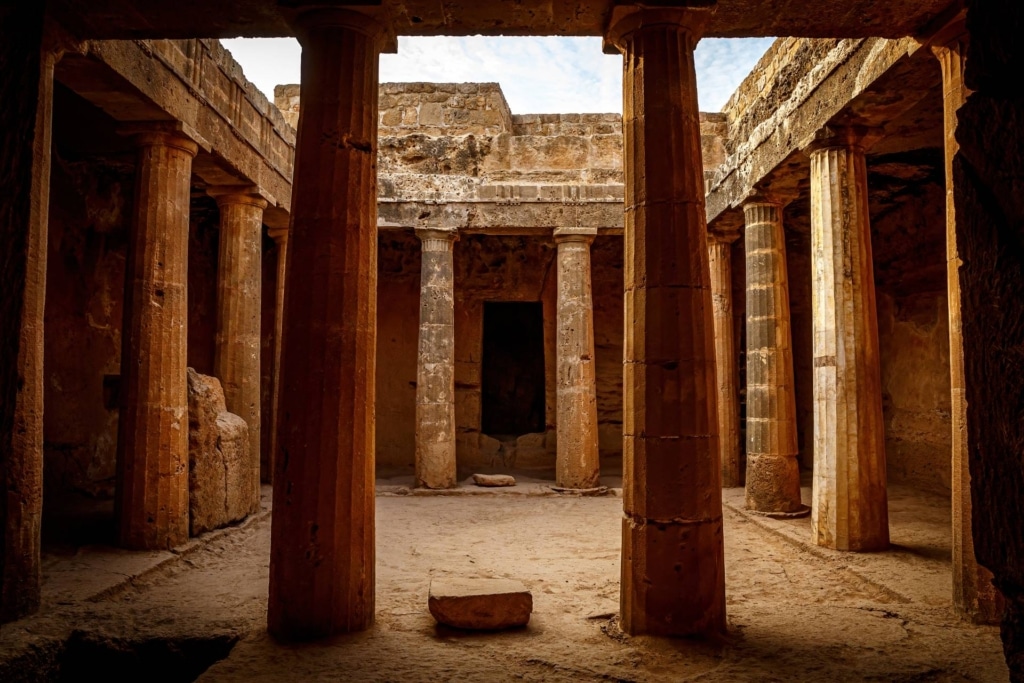 4. Commandaria Wine Region
Cyprus's claim to fame doesn't stop with Aphrodite (the Goddess is also claimed by the island of Kythera). Cyprus also happens to be where you'll find the world's oldest wine; Commandaria, as it is known. According to legend, King Richard the Lionheart was said to have been enamoured with it, and if that doesn't cut it, the Guinness Book of World Records confirms it is the oldest wine. So, head over to the Commandaria wine region and taste the amber-coloured nectar and see what the fuss is about.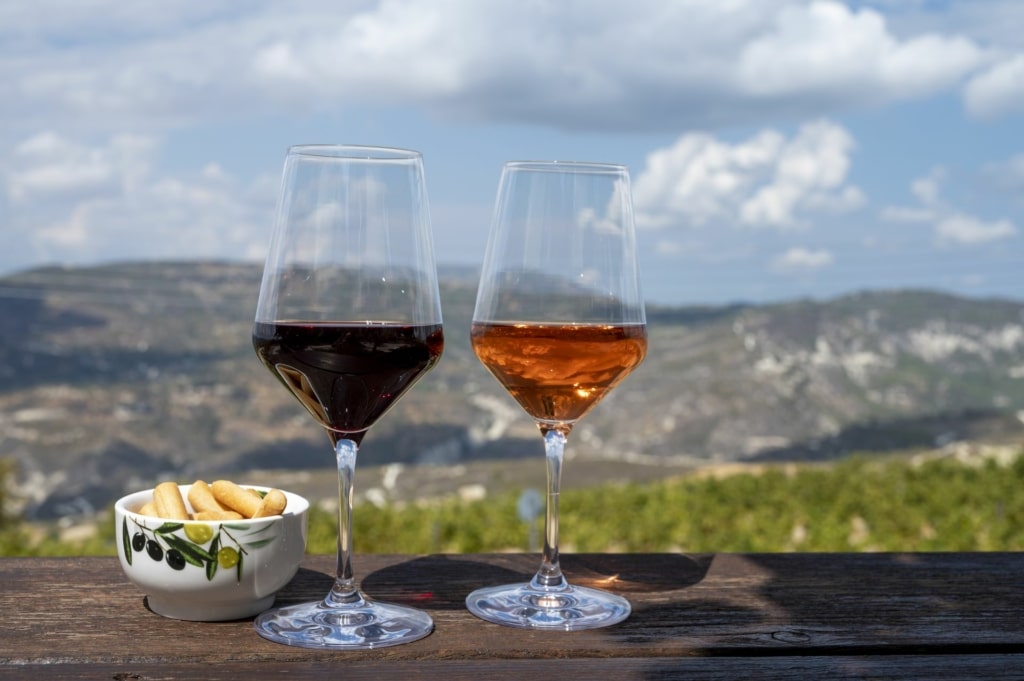 5. Paphos Archaeological site
A stroll through the Paphos Archaeological site is a surefire way to get to grips with Cypriot history. If you're planning on staying in one of our villas in Paphos, make sure you add this to your to-see list. This sprawling complex (still being excavated) tells you how the original capital state of the island fared through the ages-from inception in the 4th century BC, to friendly visits from neighbouring Romans, Venetians, Arabs and Ottomans. Don't miss out on the incredible mosaics found on many of the complexes.

6. Ancient Kourion
If you´re into archaeology, one of the most interesting activities in Cyprus you´ll most certainly won't want to miss is visiting the Ancient Kourion-a neolithic era site in Limassol. It consists of several structures, including a subterranean chamber with pillars, a theatre and a visitor centre. This site is fascinating as it encompasses elements from Christianity to go along with the many pagan symbols of Gods and Goddesses.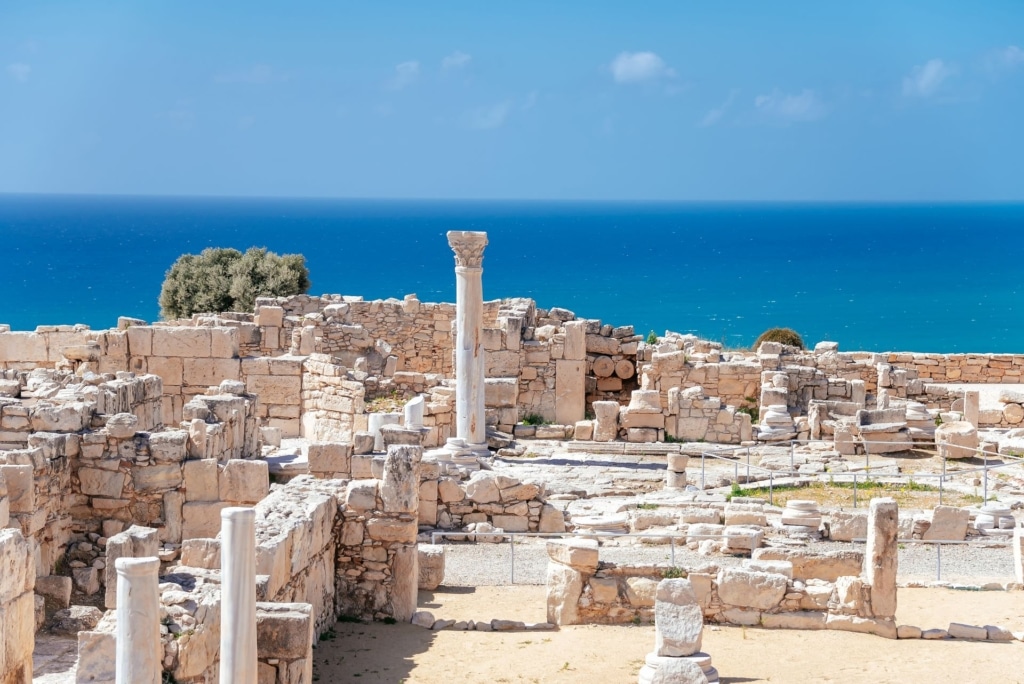 7. Adonis Baths
If you're staying in a luxury villa like Villa Natalia in Paphos, you'll do well to visit the aptly named Adonis Baths. These waterfalls are some 12km from Paphos, and they drop 10 meters down to the small lake that has formed. Surrounded by swarms of lush vegetation, they are a great way to cool down after exploring (did anyone say ATV?). As a bonus, the nearby village of Kili is worth checking out, and note that the Adonis baths come equipped with a café and various shops and souvenir stalls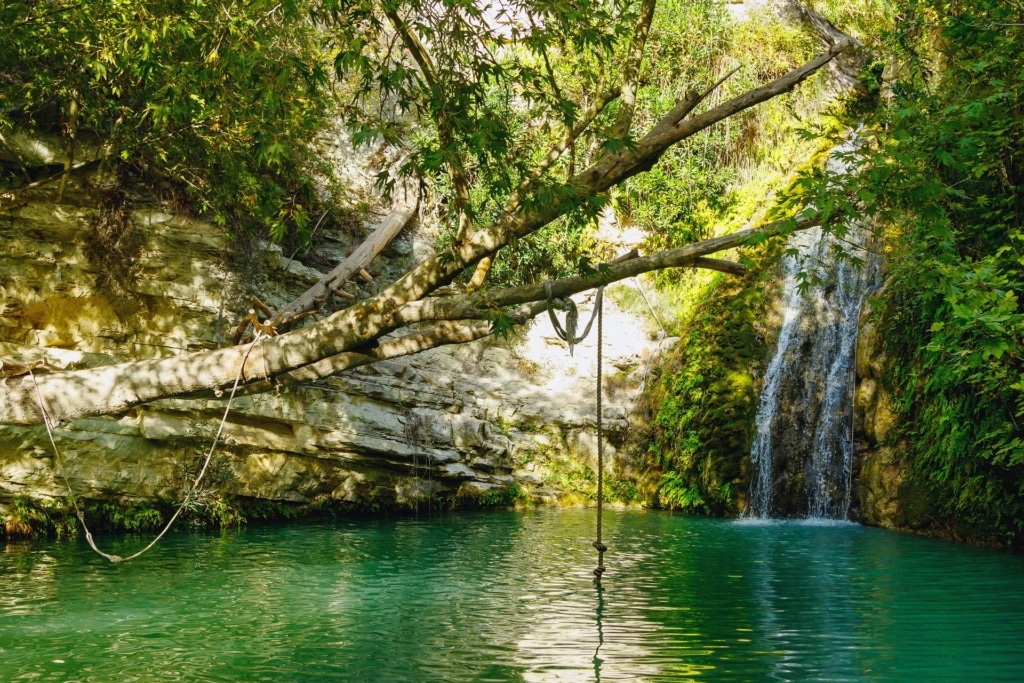 8. Venetian Walls
The Venetian Walls of Nicosia are truly spectacular, and if that is where you're situated then a stroll around the 15-meter-high walls should be on your bucket list. These massive fortifications were erected by the Venetians (grazie, lads) early in the 16th century BC to repel attacks, and can be explored through various entry points, of which the Land Gate is the main one. Walk around and you'll get a sense of their enormity, and why not, maybe sit for a coffee or stop for lunch while you're at it.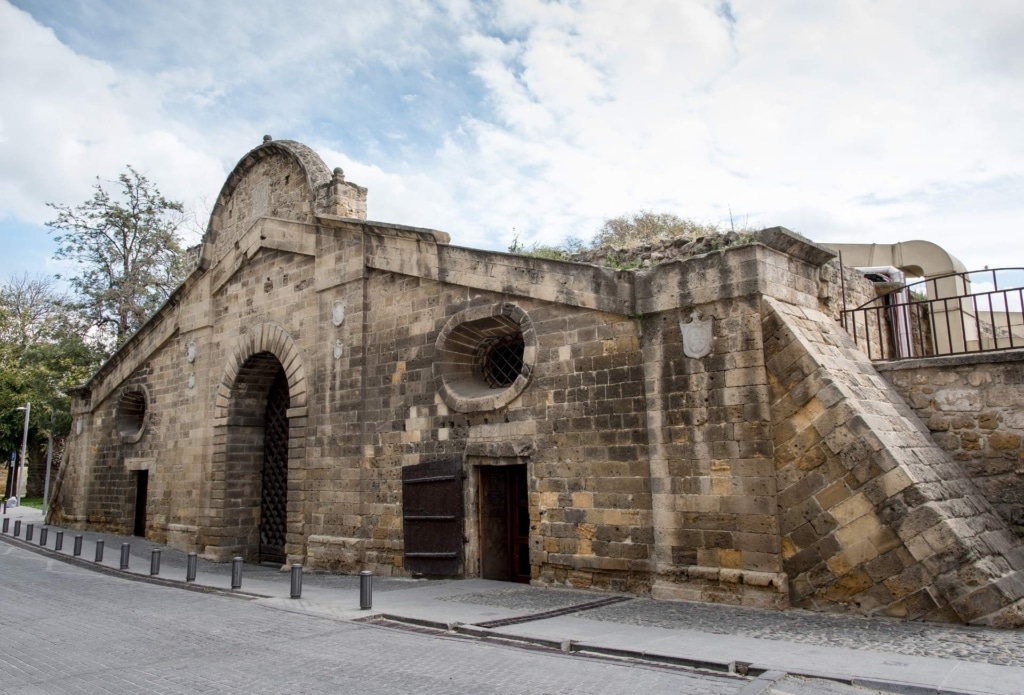 Cyprus is a magical island with heaps of activities, both for families and singles. From world-class historical sights to lazy beach days and everything in between, it has you covered like an abaya. So if you are planning on visiting our sunny island and want to explore all the best activities in Cyprus, you are in for a real treat. Depending on the group of people you are traveling with and the destination you have chosen to stay at, you can plan your itinerary so that it makes sense for you. Cyprus is a large place, and this is where Ezoria Villas come in. With a villa stay with us, you get our valuable local insight on a consulting basis so that we can guide you how to explore the most thrilling activities in Cyprus, according to you.