Cyprus exudes a special kind of magic. The island of Aphrodite is an eclectic mix of old and new, with heaps of nature mixed in for good measure. There are many spots across the island but Ayia Napa has been a mainstay for seemingly ever. If you're single and are looking to blow off some steam, Ayia Napa is probably where you want to be and securing one of the best Ayia Napa villas for your stay is key. The allure of this place is magnetic. There are countless bars and clubs that cater specifically to the young and restless, and with so much sun and fun (don't miss out on Kandi Beach Party) the only thing you'll have to worry about is spreading enough sunscreen to avoid getting burnt. If you're a family group looking for a sensational place to spend carefree moments, Ayia Napa delivers on that front too as it's not just about the party scene. Read on and we'll let you in on some of the best things to do here and what Ayia Napa villas to stay in.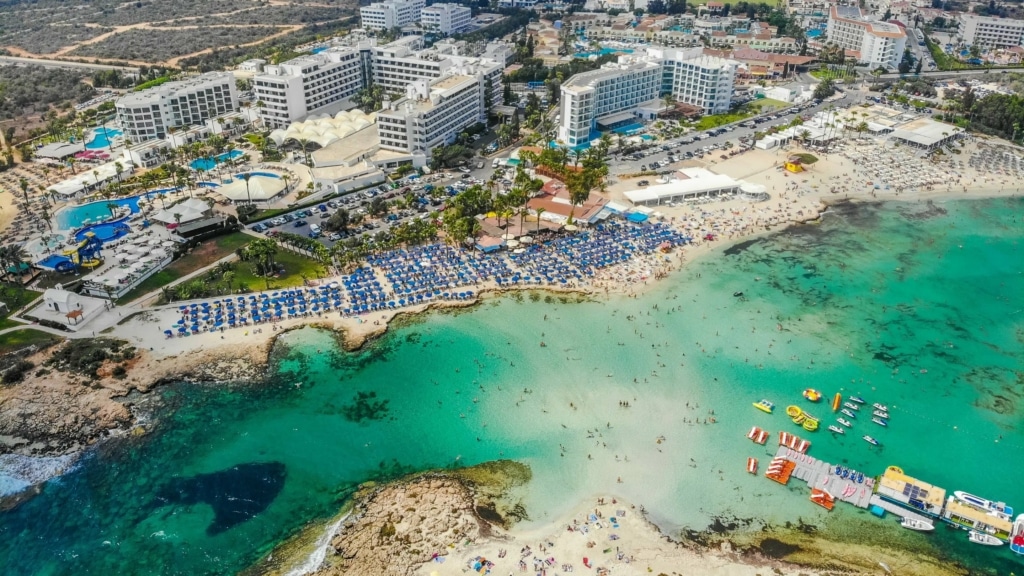 Ayia Napa: What to do and see
Ayia Napa is one of the first destinations to begin attracting visitors to its azure shores. After Mykonos and Ibiza, Ayia Napa is widely considered the gold standard of party islands in the Mediterranean; its debauched shindigs and all-day ragers on the beach are legendary. The UK garage music scene thrived in Napa in the early 2000's, with scores of mainly British revelers arriving there to have fun and spread the message. The truth is that Ayia Napa is an adult playground with everything that comes with it, but that is not all that it is. The settlement is cute and there are plenty of beaches to occupy yourself and the kids, like Nissi, Konnos and Landa as well as the thrilling Waterworld Watersports Park. 
Note that Ayia Napa is home to the Ayia Napa Monastery, Thalassa Municipal Museum of the Sea and several museums, not to mention the impressive Makronissos Tombs-a series of 19 tombs dating back to Greco-Roman times. Meanwhile, fun and adventure can be had with boat trips and scuba diving. The beaches of Nissi and Kermia hit the spot, and if you feel adventurous enough there are safaris and wildlife tours as well as extreme sports.
If you've decided on Cyprus and Ayia Napa for your holidays, then make sure you complete the trifecta of excellent choices by booking yourself into one of Ezoria's 4 villas.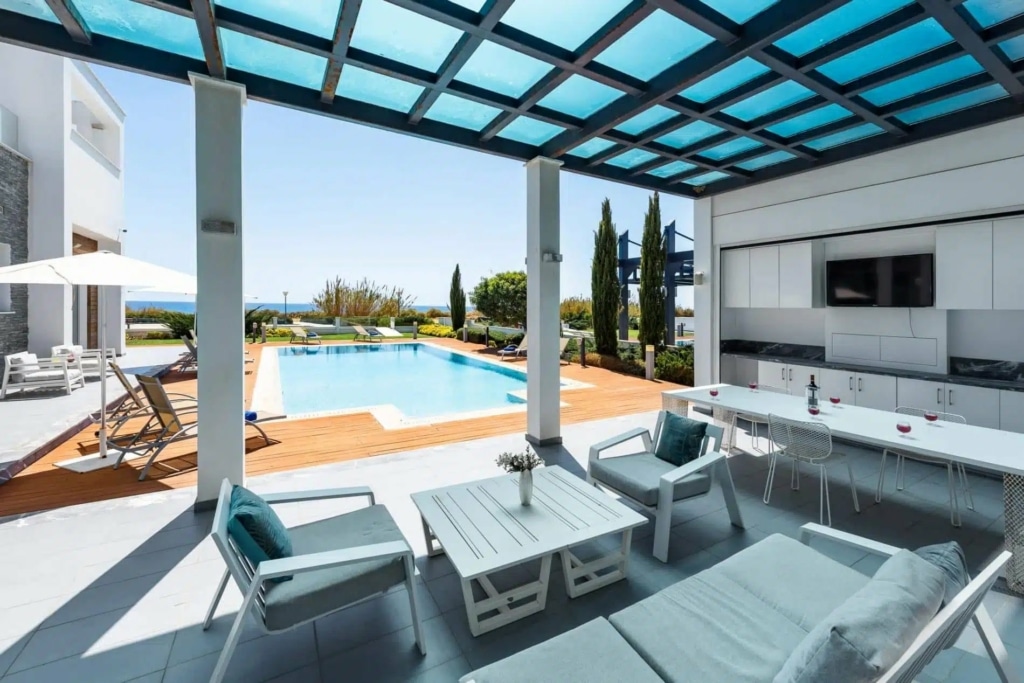 Where to stay: Best Ayia Napa villas
Thankfully, Ezoria Villas offers ideal vacation options for discerning travelers who want to explore Ayia Napa and its charming surroundings, with a total of 4 villas situated in and around the homonymous settlement. If you want to live it up and get the most out of your Ayia Napa villas experience, then look no further than Villa Maya – a 6-bed villa that can house 12 people potentially, and is situated a stone's throw away from 3 of the best beaches in the area. Whether you're a family, a group of friends or a melee of couples, you'll find Villa Maya and its amenities a breath of fresh air. It boasts a 4km walking path along the coastline as you walk out, so if you're towing kids it's safe to let them run around without fear. Nissi and Kermia beaches are close by, while amenities include a BBQ area, bar, private outdoor pool and sizable garden. In addition, the basement offers a rec room with a fully functioning gym, a sauna as well as auxiliary rooms.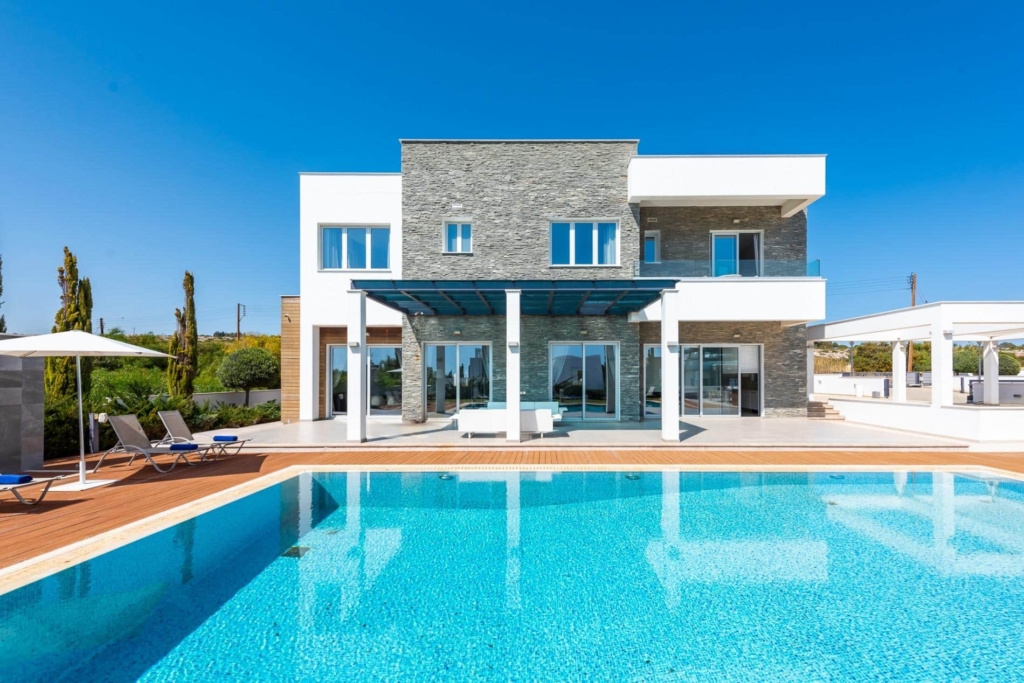 Villa Marsali is another of Ezoria´s high-end villas in the Ayia Napa vicinity. This one is suited for 10 people divided into the 5 available rooms and is equally pretty, with amenities such as an extra kitchen in the basement area and similar comforts like a BBQ area and outdoor swimming pool. This villa is for 10 people, while Villa Dione and Villa Cecelia both house 12 people. The ample sleeping arrangements on all 4 Ayia Napa villas are perfect for groups of friends or families.