Our team at Ezoria specializes in helping our clients to create family memories to last a lifetime. Recently, we matched guests with a perfect property to fit their vision for the ideal holiday experience in Cyprus, resulting in an authentic Mediterranean travel experience that was relaxing, charming, and enchanting. Here is the story of how our guests fell in love with the picturesque island of Cyprus, while experiencing a premium VIP experience at Villa Calista, one of our handpicked luxury Cyprus villa accommodations.
What guests can experience at Villa Callista
A Relaxing stay
Living for a week in Villa Callista, they woke up to breath-taking panoramic views over the beautiful Mediterranean coastline while enjoying a spacious modern 5 bedroom stay with a large swimming pool, Sauna and nicely maintained gardens. Inside its minimalistic style with calm colors set the scene of relaxation and tranquillity.
Check Virtual Tour of the property here
Immersive Experience
On their third night, our guests had the opportunity to experience a private in-house dinner event, created with love and care according to their needs and special wishes, to celebrate a very special occasion and bring their family and friends together. By combining delicate materials, peaceful colors and atmospheric lightening our event planners managed to create a magical setting under a fantastic creative concept.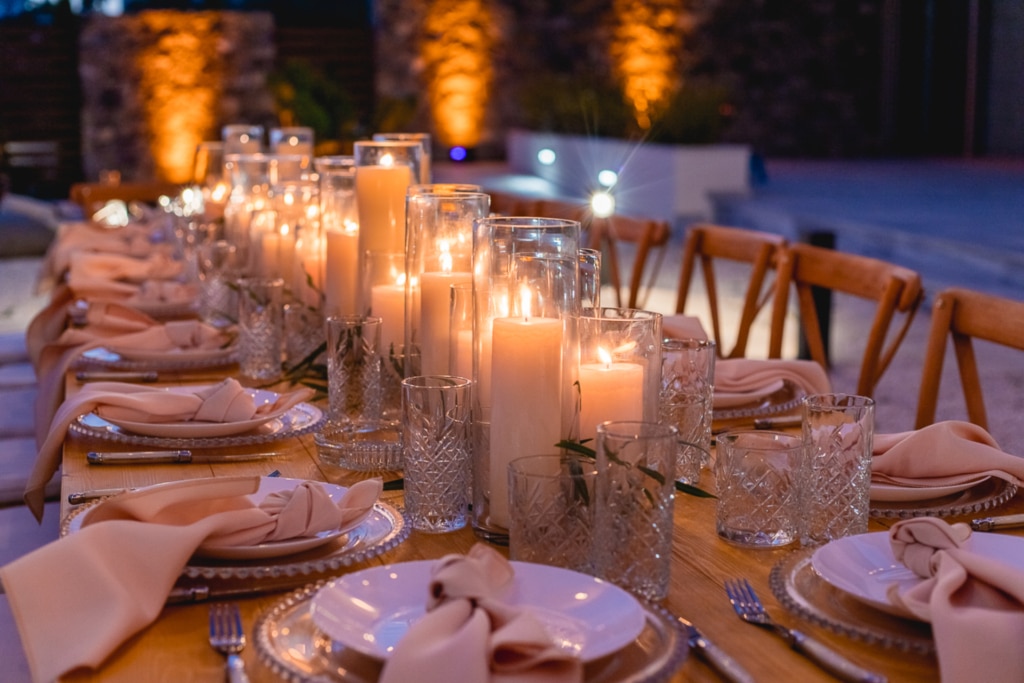 Exploring Limassol
A holiday stay in Villa Callista would not be complete without them exploring the city of Limassol which is considered one of the most cosmopolitan cities in Cyprus. This city has a unique energy, and an abundance of exceptional restaurants, cafes, and beautiful beaches that provide guests with endless possibilities.